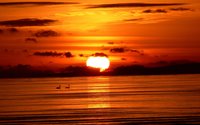 Paul Haynes
Middletown, NY
Paul Haynes, a long-time Middletown resident passed away peacefully on Monday, October 7, 2019 at the Joe Raso Hospice Residence in New City. He was 60 years old. Paul was born on December 3, 1958 in New York City.
Paul worked odd jobs in the metropolitan area. During his residence at the Middletown Psychiatric Center he worked in the shelter employment workshop.
In 2016, Paul met his second family at the Kruger Family Care Home in Middletown. Here he lived from 2016 until earlier in 2019 when his health began to decline. He was said to always be polite, respectful and friendly to others. He enjoyed walking around and socializing with his friends in the program.
Paul is survived by Mrs. Rebecca Kruger, her family and his peers at the Kruger Home. He will be missed by the entire family care team and the staff from the Middletown Health Clinic.
A graveside service at the Bloomingburg Rural Cemetery will be announced.
Funeral arrangements are honorably entrusted to Zygmunt-Murtie Funeral and Cremation Service- Proudly serving Warwick and the surrounding communities. For directions or to leave a condolence please call 845-977-6127 or visit www.zmmemorials.com.