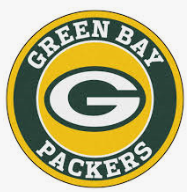 Mark A. Ritto
Wurtsboro, NY
Mark Ritto, a beloved Special Education Teacher and resident of Wurtsboro, in Sullivan County, NY, died unexpectedly on November 6, 2019 at the age of 59. Mark is survived by his daughter Rhiannon and son in law Donald, his fiancé Debra, a brother David, a maternal Aunt and loving cousins. Pre-deceased by his parents, David and Harriet Karger- Ritto.
He was born in Bronx NY and grew up in Rockland County NY until he retired and moved with his fiancé to his favorite weekend destination, Wurtsboro, where he had previously took ownership of the family owned home that was dear to his heart.
Mark attended Ramapo Senior High School where he made a lot of friends that he still has to this day. He graduated from St. Thomas Aquinas College and went onto the College of New Rochelle were he earned a dual Masters degree in Elementary and Special Education.
As a Special Ed Teacher he worked at Pearl River High School and ended his profession at Rockland Boces Building 6. His love for his career and the children's lives he touched was enormous. So much so, that after 3 months of retirement, he started working at a local pre-school in Monticello, called Best Friends.
Mark was a loyal Green Bay Packer fan. He idolized Reggie Jackson. Mark knew everything there was to know about baseball and football facts and statistics. He amazed everyone at his knowledge. He would talk to anyone he met wearing sports memorabilia. Mark was friendly, compassionate and funny. He was a best friend, a loving father, and devoted companion. He loved and cared for his family both near and far.
Visitation will be held on Tuesday, November 12, 2019 from 4:00pm to 7:00pm at the William M. Gagan Funeral Home Inc, 1525 Burlingham Road, Pine Bush, NY 12566. A funeral service will be conducted at 7:00pm. Cremation will follow privately at the Cedar Hill Crematory in Middle Hope.
In lieu of flowers, consider a memorial donation to North Shore Animal League at www.animalleague.org/ways-to-give/tribute-gifts/
Funeral arrangements are honorably entrusted to Zygmunt-Murtie Funeral and Cremation Service- Proudly serving Warwick and the surrounding communities. For directions or to leave a condolence please call 845-977-6127 or visit www.zmmemorials.com.