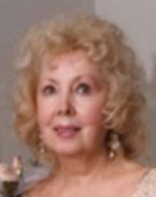 Mary Pogwist Guardino
Warwick, NY
With profound sadness we announce the passing of Mary, our loving and devoted mother and friend to all whose lives she touched, on May 23, 2021. She left us peacefully at her residence in the Village of Warwick.
She was 83, born on December 25, 1937 in Nanticoke, PA. The daughter of Edgar and Mary Pogwist; raised in Borough Park, Brooklyn, moved to Newark, NJ where she graduated high school and would later work at Bell Telephone Company.
Mary will be remembered by her family for her unique outlook on life. She was an amateur astrologist who could surprise and delight a total stranger by telling them all about themselves simply using her gift of intuition and knowing their birthdate. Her love and compassion for stray or wounded animals cost her many a sleepless night nurturing them back to health. Till the end of her life, Mary never lost that child-like wonder about the world and so was able to share with us observations of the ordinary that became extraordinary in her view of them.
She is survived by her two daughters; Valerie Victoria Guardino, and Shayna Adee with her husband Patrick, three granddaughters - Gabriella, Alana and Juliana Adee of Warwick; and (locally) her niece, Carolyn Pogwist of Bloomingdale, NJ.
A private celebration of life will be held at a later date.
Memorial contributions in Mary's name may be made towards the New Shelter Building Fund to Warwick Valley Humane Society, P.O. Box 61, Warwick, NY 10990.
We would also like to acknowledge and thank the team at Hospice of Orange & Sullivan Counties for their exceptional support.

Funeral arrangements are honorably entrusted to Zygmunt-Murtie Funeral and Cremation Service - 845-977-6127 or visit www.zmmemorials.com.