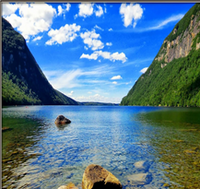 Eric Charles "Shorty" Duncan
Poughkeepsie, NY
Eric Charles Duncan, age 61 of Poughkeepsie, NY passed away on Tuesday, August 10, 2021. He is survived by his 3 sons; Andrew and Cassandra Duncan of Georgia, and their children; Mason and Clara Jo, Reid, son; Angel Duncan of New York and their children; Kieran and Emmalyn, as well as his son; Walter Duncan stationed in Colorado. Eric is further survived by his extended family and many friends.
Eric worked in the construction field most of his life, from owning and operating his own electrical business, to roofing and construction. He even worked behind a desk in the computer field for a period of time. He not only shared those traits with his sons, but his love of fishing and camping. They had many great times at the shore in Rhode Island or at the lake in Vermont.
Eric also leaves behind his companion Sheila Folster of Poughkeepsie, and his step-dad Phil Bonhotel of Sharon, CT. Eric was a giving and an extremely social person, making many lifelong friends along the way, he will be missed by all.
A memorial service will be held on Saturday, September 11, 2021 at 11:00am at the Full Gospel Center Church, 1138 State Route 55, Lagrangeville, NY 12540.
Funeral arrangements are honorably entrusted to Zygmunt-Murtie Funeral and Cremation Service - 845-977-6127 or visit www.zmmemorials.com.