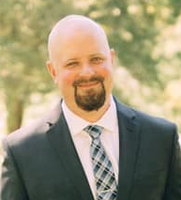 Ryan Edward Wendt
Pine Island, NY
Mr. Ryan Wendt, a Bergen County, NJ native and more recent resident of the Town of Warwick passed away unexpectedly and tragically on Saturday, October 16, 2021. He was 38 years old. The son of the late Kenneth Wendt and Patricia Landrigan Wendt Bianchi, Ryan was born on January 25, 1983 and grew up in Mahwah, NJ.

Ryan enjoyed anything that had a motor. He lived life to the fullest and always did everything full throttle. He enjoyed riding his machines and instilling the love for riding on others. Ryan was a one of a kind guy who lit up every room and became friends with everyone he met. Ryan had a way of bringing different groups of people together and ensuring everyone had a great time. Ryan was incredibly hard working and driven. He took pride in the cars and machines he worked on and was proud of how he was able to grow Eurotech Motorsports from an idea into a successful business with an amazing reputation. He lived every day to its fullest and believed in the motto 'work hard, play harder.' Ryan was an amazing man who will be missed by all who met him.

Survivors include: his wife Jessica (Peterson) Wendt; dad John Bianchi; brother Todd Bianchi (Tammy); sister Noël (Bianchi) Peck (Jamie); Great Aunt Maude Carl; Uncle William Landrigan; nieces, nephews and cousins; mother and father in-law John and Vicky Peterson; brother in-law Chris & Lena Peterson; nephews Easton & Wyatt Peterson, as well as his beloved four legged companion Ember. Ryan also had many close friends that he considered his family.

Ryan was predeceased by: his father Kenneth Wendt; mother Patricia (Landrigan) Bianchi; as well as his grandparents.

Memorial visitation will be held on Saturday, October 30, 2021 from 11:00am to 1:00pm at the Warwick Center - Mulder Chapel, 62 Warwick Center Road, Warwick, NY 10990. A memorial service will follow at 1:00pm at the chapel. Family and friends are invited to attend a lunchon in the Port Ewen Room immediately following the service. Everyone is also invited to the Blue Arrow Farm, 86 Glenwood Road, Pine Island, NY 10969 from 3:30-6:30pm to further celebrate Ryan's incredible life. .
Funeral arrangements are honorably entrusted to Zygmunt-Murtie Funeral and Cremation Service - 845-977-6127 or visit www.zmmemorials.com.