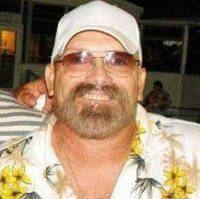 Edward "Rabbit" Phillips
Wendell, NC – Formerly of Florida, NY & Greenfield Park, NY
Edward "Rabbit" Phillips of Wendell, NC peacefully passed away in the arms of his family on Sunday, November 14, 2021. He was 68. The son of the late Susanna Evans, Herman Phillips and Peter Sienkwicz, Rabbit as he preferred to be called was born April 17, 1953, in Manhattan, NY. He was a 1971 graduate of the SS Seward High School and went on to become a member of the 1971 Olympic Gymnastics Team.
He was united in marriage to Lori Lesando on October 17, 1998. They enjoyed antiquing and their auction business. They had just celebrated 23 years of marriage; 31 together. This union blessed them with 3 children and 3 grandchildren.
The last 8 years of his life, Rabbit was a proud member of the Father Thomas Price Knights of Columbus and Ancient order of Hibernians, in Raleigh, NC.
Edward was preceded in death by his brother Thomas Sienkwicz and his niece Jillian Phillips. Aside from his beloved wife Lori, he will forever be cherished in the lives of his children; Keith (Julia) Phillips, Lacey (Panya) Mouangkhoua and Crystal Phillips; 3 grandchildren, Mia, Isabelle, and Maddox; siblings, Phil, Betsy, Peter, Mary and Steven.
A memorial mass will be held on Thursday, November 18, 2021, at 3:00pm at the Sacred Heart Church, 200 Hillsborough Street, Raleigh, NC. A celebration of life will immediately follow at The Knights of Columbus Hall, 4301 Columbus Club Dr. in Raleigh.
Local arrangements are honorably entrusted to Zygmunt-Murtie Funeral and Cremation Service - 845-977-6127 or visit www.zmmemorials.com.