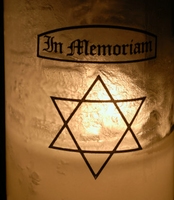 Arthur Mirsky
Montebello, NY
Mr. Arthur Mirsky, a Rockland County resident passed away at home on Saturday, August 27, 2022. He was 72. The son of the late Max and Marion Postol Mirsky, Arthur was born on March 5, 1950 in Brooklyn.
A graveside service will take place on Thursday, September 1, 2022 at 11:00am at the Lethworth Village Cemetery, 119 Thiells Mt. Ivy Road, Haverstraw, NY with Rabbi Brian Leiken officiating.
Funeral arrangements are honorably entrusted to Zygmunt-Murtie Funeral and Cremation Service - 845-977-6127 or visit www.zmmemorials.com.