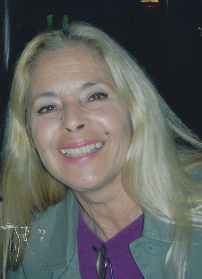 Obituary of Leona Peterson
Warwick, NY
Leona "Lee" Peterson of Warwick passed away on Wednesday, May 12, 2021 after a year and a half struggle to overcome cancer. She was born on February 12, 1943 in The City of New York, the daughter of the late Abna Blum Jacobs and the late Elias Jacobs.
Lee was raised in the Bronx and graduated summa cum laude a year early from Syracuse University with a B.A. in literature. Upon graduation, she worked in Manhattan in the garment district. She reminisced often of her travels throughout Spain with her beloved Shih Tzu, Stanley and her guitar. Before retiring, Lee was an Animal Care Attendant for over 10 years at Warwick Valley Humane Society.
In 1994 Lee began her volunteer "career" as a Board of Director with Warwick Valley Humane Society giving her time, energy and mostly her heart to help the shelter's homeless animals for over 27 years. She had an uncanny memory, remembering the names and personalities of almost all of the pets that have passed through the shelter's doors.
Lee became a cablevision and radio personality promoting the shelter "guests" for adoption. Frequently, her dialogue was un-intelligible when a dog would slobber her face with kisses, or the cat would start kneading her leg. The show went on regardless of the animal's antics.
Lee accepted the position of Corresponding Secretary in 1998 and responded to each and every donation with a handwritten and heartfelt letter of thanks, sometimes pages long. Many times, her tears left streaks on her notes as she shared in the grief of the loss of a beloved pet. She wore her heart on her sleeve and was known to get instantly teary eyed when told of a pet's passing. Over the years, she had made many "pen pals" with regular donors and pet sponsors, sharing in their joys and sorrows.
Lee was also sponsorship chairperson keeping track of each sponsor, their contribution and their choice of pet and it's current status, and always thrilled to let the sponsor know when their "pet" was adopted. She knew each animal's likes, dislikes and preferences and she promised them, in her words, a "bright new beginning and happy ending". In between doing correspondence, she was hitting the pavement monthly collecting and replacing the donation canisters from over 70 supportive businesses throughout the community.
Every Saturday from April to Applefest, Lee was selling raffle tickets for the Humane Society's annual fundraiser in front of local businesses for six to seven hours each time. She weathered all weather to raise much needed funds for the shelter, always with an up-to-date bulletin board displaying the adoptable animals which she, herself, painstakingly assembled. She was the raffle chairperson and solely responsible for its success year after year.
Lee did manage to take some time for herself to refresh that distinctive blue-green color in her long blonde hair in memory of her cherished cat, Stuart, always remaining that hippie girl from the sixties driving around town in her little red Bug. Throughout her life, Lee shared her home with many pets: Stanley, her heart, her two inherited large dogs, Sherman and Max, her goat, Boots, and several cats including her special cat "Eloise" who she rescued herself from a tree as a kitten, her adored Stuart and her current deaf companion, Konrad.
The public relations Lee developed over these many years through her personalized correspondence and her true interest in sharing stories with the public is immeasurable. Her passion and devotion to the homeless animals knew no bounds. She will always be remembered for being the heart and soul of the organization.
Lee leaves behind her former husband and true friend, William Peterson of Highland Mills, stepchildren Steven Tollen and Denise Corradini and her family, her dearest friend, Eva Hanks of NYC, all of her friends far and wide, and Konrad, who now lives with her best friend and shelter sister, Suzyn Barron.
Bring your most joyful memories with you as we celebrate the animal loving life of Lee Peterson. Though we share the sadness of her passing, we would like to honor her incomparable dedication to the Warwick Valley Humane Society's homeless pets and organization. We invite you to be part of the celebration on Sunday, July 11, 2021 from 1-3pm at The Landmark Inn, 526 Route 94, Warwick, NY 10990. Please RSVP by June 30, 2021 by calling 845-986-2473.
Memorial contributions in Lee's name may be made towards the New Shelter Building Fund to Warwick Valley Humane Society P.O. Box 61, Warwick, NY 10990.
Funeral arrangements are honorably entrusted to Zygmunt-Murtie Funeral and Cremation Service - 845-977-6127 or visit www.zmmemorials.com.
To send flowers to the family or plant a tree in memory of Leona Peterson, please visit Tribute Store
Celebration of Life
1:00 pm - 3:00 pm
Sunday, July 11, 2021
The Landmark Inn
526 Route 94
Warwick, New York, United States