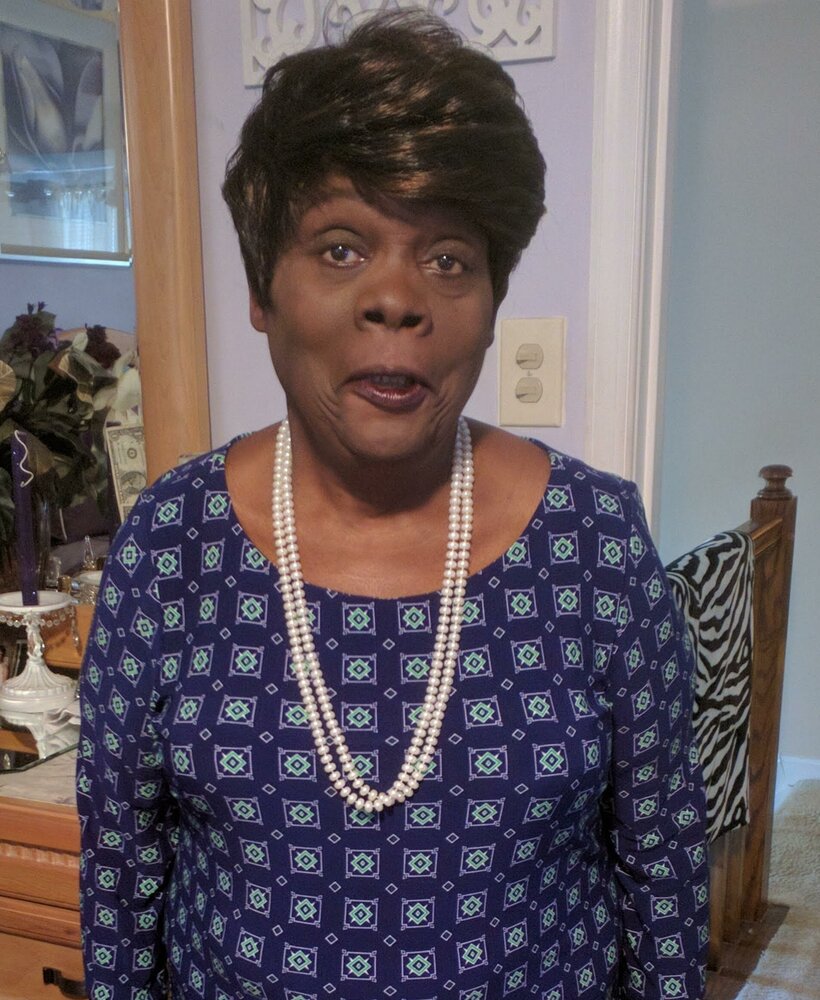 Obituary of Dolores Parker
New Windsor, NY
Dolores Parker was born on July 27th, 1941 in New York City. She departed this life on January 3rd, 2022 after suffering a stroke. Although Dolores was born mentally challenged she had a big kind heart. She loved to dance and enjoyed working with others in her programs. Her sweet personality was noticed by everyone that came in contact with her. She enjoyed spending time with her sister Florence who lives in Maryland and up until COVID, she would vacation in the summer. Going in the wave pool at Six Flags was her favorite thing to do. She spend Thanksgiving and Christmas holidays with us and she enjoyed getting packages and gifts for her birthday. She never forgot a holiday. She loved her nieces Cynthia and Vicky and her extended family members who she would inquire about, each one by name. She leaves to mourn her sister Florence Parker, and her 2 nieces Cynthia Freeman and Vicky Parker. Her grandnephews Hasan Freeman and Davon Jones and a host of grand nieces and nephews. Much love and gratitude to her Chestnut family and Friends who loved and cared for Dolores on a daily basis. Her passing I'm sure will touch all those who loved her. Submitted respectfully by the family.
Although you have gained your heavenly wings and left me here to morn your loss, l know you are now my guardian angel. I know the angels in heaven welcomed you with open arms. I will always love you Dolores until we meet again. Submitted by her Sister Florence Parker aka Flo
My Aunt Dolores was the sweetest, kindest, and most loving person anyone had the pleasure of spending time with. She was so giving, always thinking of others. Whenever I took her shopping, she would run around the store grabbing stuff for Florence, her friends, and my friends Hazel and Vanessa who she called Banessa. I'd had to tell her, no I'm shopping for you. She'd look at me and laugh, and say, oh no, you're spoiling me; I'd be on the phone with her and she'd be asking me about everyone else before I could ask her about her. Her memory was nothing short of remarkable. She'd remember things I long forgot about. She loved to listen to Ray Charles, we'd dance until we were tired. I know I will never meet anyone in my life like her again. She was a gift from God. My human selfishness would prefer she stays here with me forever, but I know she is no longer suffering. So long Aunt Dolores, I pray we meet again. Love you with all my heart. My baby girl! You're niece Vicky.
My aunt Dolores and l had something in common. We both loved LIFE TIME,and when my mother would go get hearing the summer they would always spend a few days at my house and my aunt would always sleep with me. We would watch LIFE TIME until she fell asleep. I would always ask her " can you see the TV"? Her reply was " l sure can" l am really going to miss her especially on Edenwald day because she loved to dance. She didn't care if no one else was dancing. When a song came on that she liked she was up doing her thing. Now she is dancing among the stars. Submitted by her niece Cynthia Freeman
Visitation will be held on Monday, January 9, 2023 from 10:30am to 11:00am at the Sniffen-Sagala Funeral Home, 235 Route 59, Spring Valley, NY 10977. A funeral service will take place at 11:00am at the funeral home. Burial will immediately follow at the Letchworth Village Cemetery, 119 Thiells-Mt. Ivy Road, Haverstraw, NY.
Funeral arrangements are honorably entrusted to Zygmunt-Murtie Funeral and Cremation Service - 845-977-6127 or visit www.zmmemorials.com.
To send flowers to the family or plant a tree in memory of Dolores Parker, please visit Tribute Store
Visitation
10:30 am - 11:00 am
Monday, January 9, 2023
Sniffen-Sagala Funeral Home
235 Route 59
Spring Valley, New York, United States
Funeral Service
11:00 am - 11:45 am
Monday, January 9, 2023
Sniffen-Sagala Funeral Home
235 Route 59
Spring Valley, New York, United States
Interment
12:00 pm - 12:30 pm
Monday, January 9, 2023
Letchworth Village Cemetery
119 Thiells Mt Ivy Rd.
Haverstraw, New York, United States