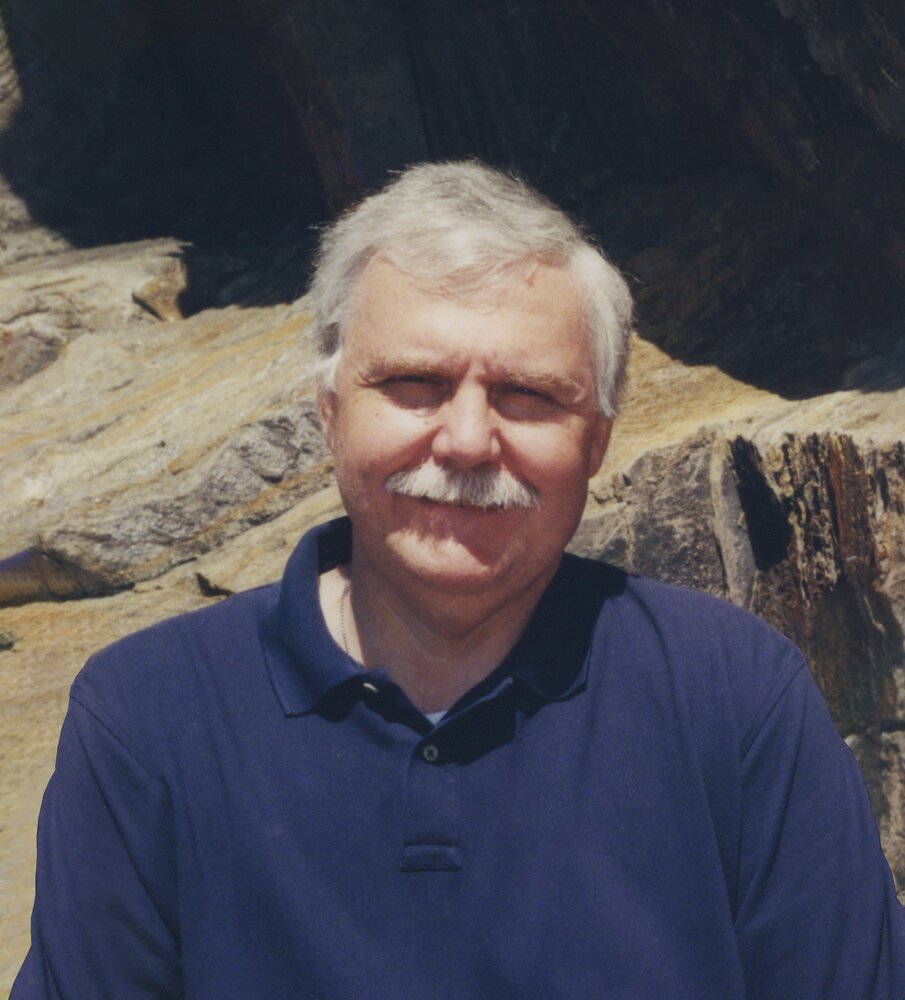 Obituary of James Anthony Jordan
Warwick, NY
Early in the morning of July 26, my husband Jim passed away. He was a wonderful husband, father and man. We were married for 57 years and he was my best friend. It's hard to believe that this wonderful person will not be here with our family
but he leaves a legacy of kindness and humor, a gentle presence.
He was loved by his family and friends.
Jim was born in Scranton, Pennsylvania to Dr.John B.Jordan and Margaret Krantz Jordan. He graduated from the University of Scranton and was well educated obtaining three master's degrees from St. John's, Brooklyn Polytechnic and NYU despite a rough start. He said that in first grade all he learned was that when the little hand was on three and the big hand was on twelve, he could go home.
Jim lived in Warwick for 47 years and our wonderful children; Anthony, Leah, Brogan and Jim grew up here. Jim was the best father and friend to his children.
He worked in software engineering at Sperry, Western Union and NYCE Corporation until retiring.
There is so much to say about his life and I think it is best said by his children.
Anthony ….
Jim loved reading aloud to his kids at bedtime when they were little, and never tired of rambling through "The Wind in the Willows" or making the journey from the big woods of Wisconsin to the Kansas prairie with the Ingalls. Much to the frustration of his young listeners, Jim would humorously insist on reading the entirety of any book, including the title and copyright pages.
Jim followed the New York sports teams for decades by ear, tuning into the local AM broadcasts of basketball, football, and above all, baseball. Often, if you arrived home on an autumn evening, it would be the sounds of some late inning play-by-play from the Bronx drifting out of the windows to first greet you and let you know that Jim was home and sitting at the dining room table. Jim was a lifelong lover of music, and shared this appreciation with his beloved Ann, whether attending performances together at Lincoln Center or, more recently, streaming their grandchildren's student concerts at home. So too did Jim cherish detective fiction. He was a fan of Agatha Christie and her Belgian private investigator, H. Poirot, with whom he shared a magnificent mustache.
Leah …
My Dad was one of a kind. He had a great sense of humor, loved a good conversation, was captivated by learning about history, and loved listening to opera and dramatic symphonies with the volume turned up while "resting his eyes" in his chair in the living room. He was highly educated; he had a Master's of Math, Computer Science and a MBA. However, in spite of work and all of his other responsibilities, he always had time for all of us. Whether it was to read aloud Wind in the Willows to us when we were young ... doing all the voices of the characters (he loved Toad and the motor car) or sitting at the dining room table to discuss any number of topics, you knew that he was giving you his full attention and was enjoying the time that you spent together. One of the many things he loved in life was math. I always felt bad that I didn't share that love ... but I can still picture how excited he'd get when I'd come to him for help with my math homework in high school. He would get out the pencils and scrap paper ready to begin, with a big smile on his face! As our family grew and grandchildren arrived, his attention and conversations included them. He would patiently listen to endless conversations about "Dad jokes" laughing at each one. He would remember things they had said and ask questions when he saw them or had the next phone call. While those who didn't know him might find him quiet, anyone who spent time with him found a great sense of humor, he saw the humor in life. My Dad was also a great story teller. We grew up with stories about Princie, his childhood pet and the escapades he, his brothers and their friends would go on. As our Dad, you could always count on him to have a story with a humorous perspective about something he had read or seen. To have known such a wonderful person was a privilege that I'm so glad I had.
Brogan ….
My father was an intrepid explorer who loved to laugh and was very kind. Growing up with him, I learned how to fix cars and operate computers. His knowledge of mathematics propelled me to further study it in college, and I can now see his love of math reflected in my children's schoolwork. Our family has adopted "The Jordan Wit," which stems from his excellent comedic timing. His veracious enjoyment of sporting events and music would always fill our home with the sounds of exciting rhythms. He encouraged us all to take our own path and constantly reminded us of his pride in our accomplishments. We will miss him deeply but will forever cherish the love he gave us.

Jim ….
If I had to pick, which is difficult to do, what I loved the most about my father was his sense of humor. It evolved as I grew older, but one of my favorite memories was from when I was seven or eight years old, my dad was sitting in the kitchen reading stories out loud from the newspaper to my mom. There was a moment when he looked over at me, smiled, and started reading another, but began to make things up, adding wild and fantastic elements to the story until my mom, who'd been half paying attention up to this point, turned around and ran over to see what he was reading from. It was subtle, silly, and I thought it was the funniest thing in the world. He loved a good story, a good mystery, and spending time with his family. He was quiet, brilliant, and kind and he'll be missed by anyone who knew him.
We have six wonderful grandchildren; Ramona and Leo (Anthony and Apple Jordan), Brennen (Leah and Bryan Robb), Sophia and Calvin (Brogan and Samantha Jordan) and Callum (Jim and Agatha Rybicki Jordan).
Jim is survived by his brother John and sister-in-law Jill Jordan of Babylon, NY and sister-in-law Pat Jordan of Clarks Summit, PA.
There will be no formal funeral but a family memorial will be held.
A donation in his name could be made to UNICEF.
Funeral arrangements are honorably entrusted to Zygmunt-Murtie Funeral and Cremation Service - 845-977-6127 or visit www.zmmemorials.com.
To send flowers to the family or plant a tree in memory of James Jordan, please visit Tribute Store
A Memorial Tree was planted for James
We are deeply sorry for your loss ~ the staff at Zygmunt-Murtie Funeral and Cremation Service
Services for James Jordan
There are no events scheduled. You can still show your support by sending flowers directly to the family, or planting a memorial tree in memory of James Jordan.
Visit the Tribute Store
Share Your Memory of
James
CONTACT US

HAVE A QUESTION?
We understand that there are many questions that arise when a death occurs. We are available 24 hours a day, seven days a week to answer questions you may have and provide direction. Please call us if you require immediate assistance.

WE ACCEPT ALL MAJOR CREDIT CARDS