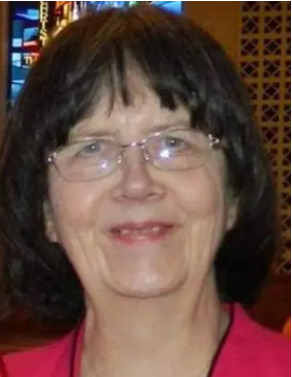 Obituary of Claire Hall
Smallwood, NY & Burke, VA
Claire Dolan Hall, a loving and selfless woman of faith, was born on the 15th of August 1941 in Manhattan, New York, and passed away peacefully in her sleep on the 6th of November 2023 in Smallwood, New York. Claire was a devoted wife, mother, grandmother, and great-grandmother, whose greatest achievement was her family.
Claire was the beloved wife of Robert A. Hall for 59 years. She was a proud mother to Julie Adkins (Delaney), Eileen Rakshys (John), Annmarie Hegarty (William F. Hegarty III), and Kathleen Hall. Her legacy continues through her cherished grandchildren, Trish Jasion (Brian), Michael Adkins (Deanna), Caitlin LeValley (Justin), Betsy Adkins, Jennifer Higgins (Connor), Brian Adkins; Robert Hegarty, and Liam Hegarty, and her great-grandchildren, Lane Teal, Evan Teal, Sadie Jasion, Leo LeValley, and Madelyn LeValley. Claire was predeceased by her parents, John and Julia Dolan and her siblings John T. Dolan, Jr., Ann Virginia Dolan and Robert Aloysius Dolan.
Claire was an educated woman, holding a Bachelor of Arts in French with a minor in Fine Arts from Mount Saint Vincent University. She was also a proud graduate of the Ursuline Academy. Her education illuminated her life, providing her with a broad perspective and a deep appreciation for the arts and culture.
Throughout her life, Claire dedicated herself to serving the Lord and her community. She was an active member of the Welcome Committee, family usher, money counting team, Ancient Order of Hibernians, and a catechist. She also co-chaired many St. Patrick's Day Dinner Dances, bringing joy and a sense of community to those around her.
Claire had a deep love for her faith, attending daily mass, novenas, and devotions to St. Joseph, St. Michael, and Blessed Virgin Mary. She also enjoyed weekly bridge games with family and friends and engaging in nightly Scrabble games with her husband. Claire and Bob cherished their time at their summer residence in Smallwood, New York, where they reveled in the simple beauty of the Catskill Mountains.
Claire was an avid animal lover. She ensured that each of her daughters had their own personal pet, resulting in a lively household of five dogs and a cat. This was a testament to her selfless nature and her belief in the importance of unconditional love.
Claire Dolan Hall was a woman of grace, characterized by her loving nature and unwavering faith. She was selfless, always putting the needs of others before her own. Her life was a testament to the power of love, faith, and family. She will be dearly missed by those who had the privilege of knowing her.
Local arrangements are honorably entrusted to Zygmunt-Murtie Funeral and Cremation Service- 845-977-6127 or visit www.zmmemorials.com.
To send flowers to the family or plant a tree in memory of Claire Hall, please visit Tribute Store
A Memorial Tree was planted for Claire
We are deeply sorry for your loss ~ the staff at Zygmunt-Murtie Funeral and Cremation Service